PicoTurbine's Project Enable
In the past few years, we've seen the growth of 3D technology and other STEM programs make their way into our school systems while encouraging students to become more involved in science and technology. On March 16th, students gathered at PS 20 here in Jersey City for a Project E-Nable program with the help of PicoTurbine International. Headquartered in Jersey City, NJ, PicoTurbine International is a STEAM (Science, Technology, Engineering, Arts and Mathematics) education company focused on providing dynamic, hands-on learning programs supported by cutting-edge products and services to students in grades kindergarten through 12th grade (K-12).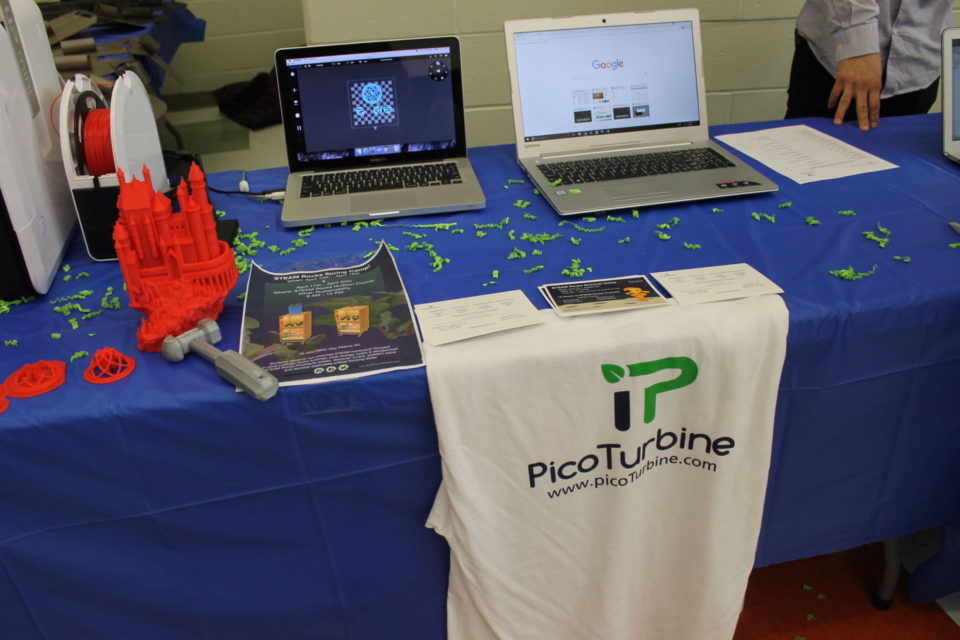 Dr. Darrell Carson kicked off the event by thanking the participating students and noted that he was impressed by the humanistic part of the program, which gave students the opportunity to "give back, possibly to a fellow friend, fellow student, someone from another state who may need a prosthetic" based on the students' designs. Looking around the room, you could see that each group of students put hours of time and effort into their designs to make them the best they can be.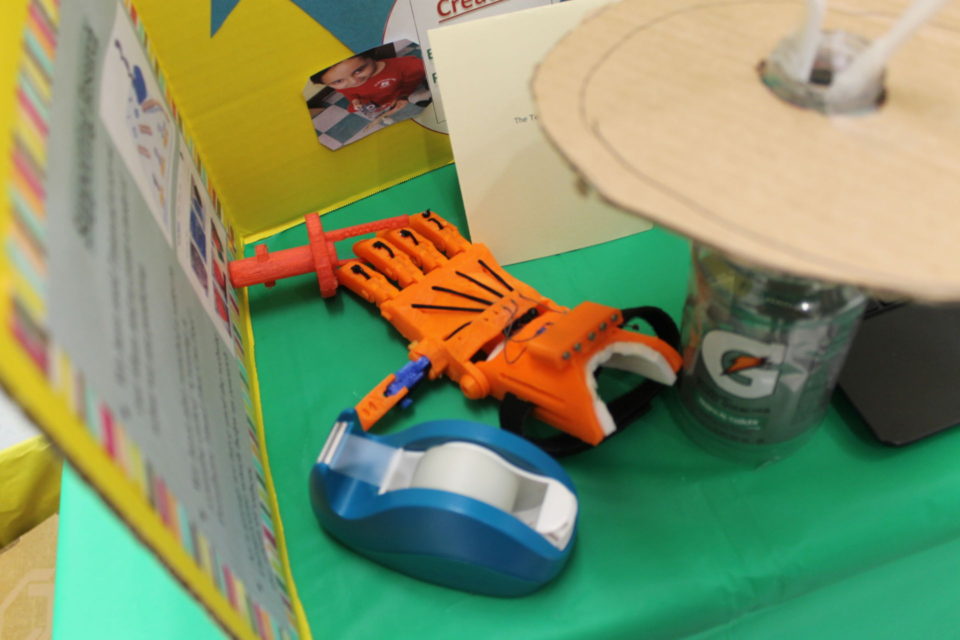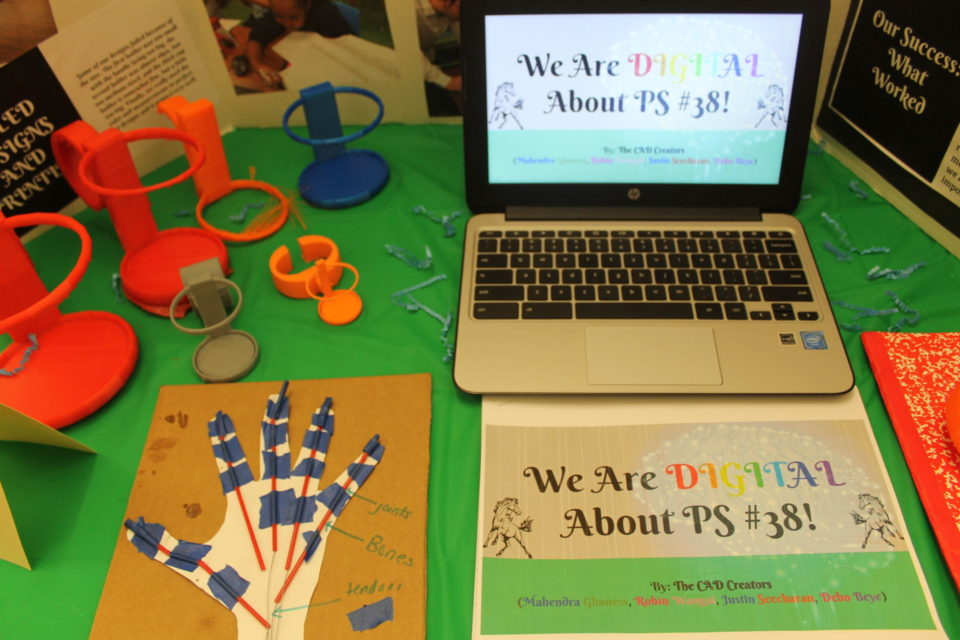 I spoke to The 3D Squad from PS 5 about their project in order to gain insight on the process and what students learned through this project. Students learned how to use TinkerCAD (CAD stands for Computer Aided Design) in order to create the prosthetic hand and grew to understand how to use the program for 3D printing. Student Vikram shared his excitement in using TinkerCAD, especially to build the prosthetic hand. In order to even work on printing the prosthetic hand, students had to prepare sketches and details. Student Manavi said the most difficult part of the project for her was compiling the sketches. "We have three sketches," explained student Brielle. "The first one has millimeters so we could put them on TinkerCAD, the second one was to basically get the idea, and the final one was made to have the hand set up."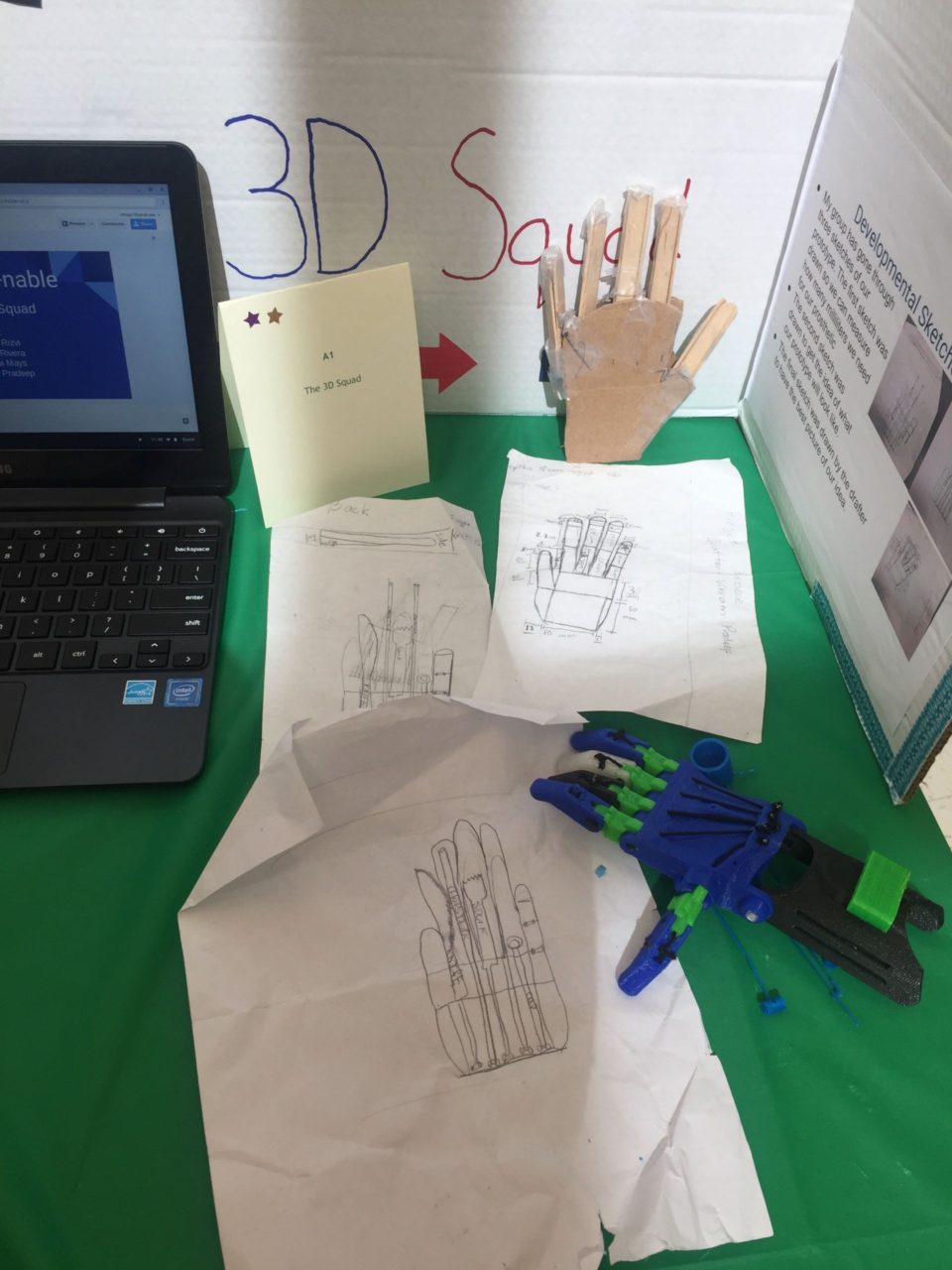 When it came down to finally finishing the product, the students felt a sense of satisfaction and accomplishment. Student Brielle continued to explain, "It's satisfying because we get to help someone and we're young. Kids our age in the past didn't have the chance to do this, didn't have the chance to even know about this technology. We're happy to be able to help someone who doesn't have what we have." This project surpassed the idea of learning about STEM/STEAM technology and became a project based on compassion and generosity.
Click here to read more and follow our friend and amazing cultural blogger ChicPea!